I love italian sweets over everything. But I do realize how much sugar is hiding inside. That's why although traditional italian cuisine is my favourite one, I need to be careful about how much of it I take in on regular basis. And I definitely cannot resist soft almond taste of these tiny amaretti biscuits sometimes. So here is my low sugar version. Let's get onto it!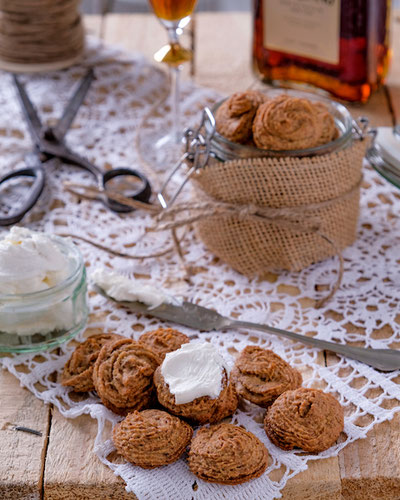 Preparation time: 20 min
Baking time: 25 min
Portions: about 30
---
Ingredients:
350g ground almonds
70g stevia powder
30g coconut sugar
4 egg whites (free range)
50ml Disaronno liquer (amaretto liquer)
Butter for greasing the baking tray
Stevia powder for dusting if you like
Optional: mascarpone
Procedure:
First, preheat the oven to 165ºC
Grease the baking tray with some butter. 
Whisk the egg whites in an electric mixer until nice and fluffy. 
Fold in the sugar/stevia, almonds and amaretto liqueur to make a nice smooth dough. 
Use a piping bag to create nice dollops on a baking tray. 
Bake in the pre-heated oven for about 25-30 minutes or until golden. After they are done, let them to cool down. 
To complement, put some mascarpone cream on a side and enjoy with the amaratti buiscits after the dinner. Optionaly dust with some stevia powder.  
Enjoy after dinner with a cup of coffee and amareto liqueur without any regrets!
Buon Appetito
---